Expert support for managers
To be a best performing education provider, leadership and management are critical ingredients. A key metric against which all UK colleges are measured, it needs to be robust and effective, at all times. Expert support from Click brings you the quality improvements needed and that extra peace of mind.
Expertly assessing and challenging your college's vision, strategy, governance and direction, an experienced Click consultant brings you the objectivity and insight you need to help maximise performance. Management performance reviews, stakeholder engagement, outcome effectiveness, Click provides the support you need to strengthen your organisation.
Whether they are well established or completely new in the management job, any manager can benefit from external mentoring and coaching, support that brings a fresh pair of eyes and an alternative way of thinking. A professional manager never stops learning after all.
Our leadership and management support services can provide you with the trusted 'critical friend' you need to be certain that all levels of college management are developing effectively and maximising impact on college performance.
For effective and affordable college leadership and management support and quality improvement services, get in touch with Click.
0121 643 8988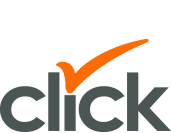 The Guildford College Group has been working with Click much more over the last two years. The range and quality of their consultants is excellent. From the first point of enquiry through to the filling of an interim role the service is professional and efficient. Particularly effective is their 'keep in touch' strategy and this has ensured that we as the employer and the interim are comfortable and confident in the placement. The work with Click has been especially valuable as we approach our College merger. Having access to a range of experienced and competent consultants has enabled us to stay on target and achieve the merger in a timely manner. I certainly will use Click again in the future.
Principal and CEO
Guildford College Group
Fara B


It has been a pleasure working with Click as an Associate over the last six years. Click is a company that brings professionalism, enthusiasm and energy to each and every challenge that comes its way. The team provide steadfast direction in a collaborative way always keeping the end goal in sight.  Unsurprisingly, they have become one of the best leaders in the field due to their years of experience and their proven track record supporting colleges in an ever changing climate. I look forward to working with them for many years to come.