Expert support for managers
To be a best performing education provider, leadership and management are critical ingredients. A key metric against which all UK colleges are measured, it needs to be robust and effective, at all times. Expert support from Click brings you the quality improvements needed and that extra peace of mind.
Expertly assessing and challenging your college's vision, strategy, governance and direction, an experienced Click consultant brings you the objectivity and insight you need to help maximise performance. Management performance reviews, stakeholder engagement, outcome effectiveness, Click provides the support you need to strengthen your organisation.
Whether they are well established or completely new in the management job, any manager can benefit from external mentoring and coaching, support that brings a fresh pair of eyes and an alternative way of thinking. A professional manager never stops learning after all.
Our leadership and management support services can provide you with the trusted 'critical friend' you need to be certain that all levels of college management are developing effectively and maximising impact on college performance.
For effective and affordable college leadership and management support and quality improvement services, get in touch with Click.
0121 643 8988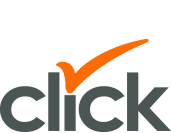 The College used Click last year for interim staff to cover our Management Information Services Manager post at very short notice and during the start of term, our busiest time of year. This also happened also to coincide with an external audit. We found Click very responsive, putting forward a number of impressive CVs which covered a range of specialisms and software. Telephone interviews enabled rapid shortlisting and appointment allowing us to overcome the immediate demands and ensuring we had capacity until such time we could appoint externally. The College rarely uses interim staff but this time was essential. Click not only appreciated our situation but responded accordingly with timely efficiency and professionalism and would be our first port of call under similar circumstances.
Principal
Truro & Penwith College
Mel S


The support from the Click team prior to and during my assignment in the Middle East was fantastic. Working with the team gave me a seamless move from supporting a college in the UK, to going out to the Kingdom of Saudi Arabia. Whilst away, contact with the team was regular and extremely supportive, not just about the role but about living and working in the Middle East. This support makes any assignment with Click a great one and a pleasure to work as an associate.