Self-assessment reports and quality improvement plans
Annual self-assessment reports (SAR) and quality improvement plans (QIP) are vital in achieving more positive Ofsted inspections and improved learner experiences. Whether you have responsibility for one or all fifteen sector subject areas (SSA), Click helps ensure your plans and reports are effective and impactful.
With our Click Associates' in-depth knowledge and understanding of the common inspection framework (CIF) we can provide you with the timely external validation you need to strengthen your SAR and QIP. As a critical friend, we'll help you to evaluate more accurately, to pinpoint the improvement activities with the greatest impact.
Across all areas of your curriculum, our experienced consultants will make sure your SAR and QIP documents meet the inspection criteria. We know their preparation isn't easy. They demand sound judgement based on robust evidence and targeted actions that really take you forward.
For expert guidance and assistance with your self-assessment reports and quality improvement plans, for the objectivity and advice you really need, get in touch with click.
0121 643 8988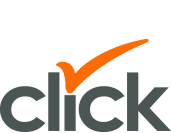 The team at Click are always very responsive and keen to determine your exact requirements so that they can quickly start to identify the most appropriate person for your role. It helps immensely that the Click team are all highly experienced FE professionals in their own right, so they really understand what you are trying to achieve. The interims that I have worked with have all been very experienced, very professional and able to hit the ground running – exactly what you need from an interim manager. Once the interim is in post, Click stay in touch to make sure that you are achieving the outcomes intended from the appointment. Crucially, the majority of the Click interims are not looking to work in a temporary role until they find a permanent post; they make their living from interim work. This means that they can very quickly adapt to new projects, and understand the subtle differences between being an interim manager and working in a permanent position. Click interims really do add value to your organisation.
Assistant Principal
Abingdon & Witney College
Annette is lovely and the upmost professional I know in Education with extensive experience. There are many agencies out there, but Click really look after their associates.
Jo C


I have found Click to be the best agency to do business with. You can enter a placement knowing you are in good hands and that your needs will be considered alongside those of the organisation. All the staff working for Click are extremely supportive and their loyalty to you and their business is evident in the communication and contact. I am sure that their contribution to the FE sector is recognised as one of the most valuable and significant.
M


I wanted to thank you for your brilliant support with everything and your always helpful advice and guidance over the last few years, it's been a real pleasure working as an associate for Click. And it goes without saying I'll be coming straight to you when I need anyone for interim work!
Fara B


It has been a pleasure working with Click as an Associate over the last six years. Click is a company that brings professionalism, enthusiasm and energy to each and every challenge that comes its way. The team provide steadfast direction in a collaborative way always keeping the end goal in sight.  Unsurprisingly, they have become one of the best leaders in the field due to their years of experience and their proven track record supporting colleges in an ever changing climate. I look forward to working with them for many years to come.
Ian G


I was recommended to work for Click by some of my peers. They said they were the best managing agency to work for. They were correct in their assertion. From the moment I was interviewed I realised this was a company that not only had a drive and passion for further education but also a professional attitude towards their consultants. Over the last few years I've had a number of interesting and challenging opportunities which I have in enjoyed. I feel valued and appreciated and I hope to work for Click for many years to come.
Mel S


The support from the Click team prior to and during my assignment in the Middle East was fantastic. Working with the team gave me a seamless move from supporting a college in the UK, to going out to the Kingdom of Saudi Arabia. Whilst away, contact with the team was regular and extremely supportive, not just about the role but about living and working in the Middle East. This support makes any assignment with Click a great one and a pleasure to work as an associate.