Improving the financial health of further education
Targets, budgets and the complexities of funding, financial management influences every aspect of further education operations. Achieving and maintaining financial health isn't easy. When you need a little extra support, a financial quality improvement consultant or interim manager from Click can help.
With in-depth experience of managing FE finances a Click consultant provides you with the objective financial review you need to continue to help improve college finances. A different perspective, challenging questions, alternative approaches, you'll have all the insight you need for maintaining financial health.
Whether it's maximising income or reducing expenditure, recovery management or a potential merger, a new build, acquisition or asset sale, whatever the financial challenge you're facing, Click has the expertise and understanding you're looking for.
For effective and affordable college financial management support, get in touch with Click.
0121 643 8988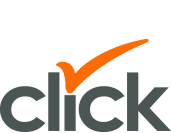 The team at Click are always very responsive and keen to determine your exact requirements so that they can quickly start to identify the most appropriate person for your role. It helps immensely that the Click team are all highly experienced FE professionals in their own right, so they really understand what you are trying to achieve. The interims that I have worked with have all been very experienced, very professional and able to hit the ground running – exactly what you need from an interim manager. Once the interim is in post, Click stay in touch to make sure that you are achieving the outcomes intended from the appointment. Crucially, the majority of the Click interims are not looking to work in a temporary role until they find a permanent post; they make their living from interim work. This means that they can very quickly adapt to new projects, and understand the subtle differences between being an interim manager and working in a permanent position. Click interims really do add value to your organisation.
Assistant Principal
Abingdon & Witney College
Fara B


It has been a pleasure working with Click as an Associate over the last six years. Click is a company that brings professionalism, enthusiasm and energy to each and every challenge that comes its way. The team provide steadfast direction in a collaborative way always keeping the end goal in sight.  Unsurprisingly, they have become one of the best leaders in the field due to their years of experience and their proven track record supporting colleges in an ever changing climate. I look forward to working with them for many years to come.