Click to view "Sector Updates" newsletters
For interim management or quality improvement solutions that are effective and affordable, get in touch with Click, specialists in further education.
0121 643 8988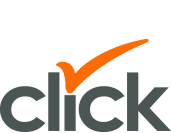 Click Associates were great to work with; they really got us out of a sticky spot at short notice. They worked with speed without sacrificing quality and were clear in their communication throughout ensuring that they had a strong understanding of the individual we were looking for to ensure good fit for the role and our team. I wouldn't hesitate to work with them again!
Head of Quality Assurance
First Intuition
M


I wanted to thank you for your brilliant support with everything and your always helpful advice and guidance over the last few years, it's been a real pleasure working as an associate for Click. And it goes without saying I'll be coming straight to you when I need anyone for interim work!