Click to view "Sector Updates" newsletters
For interim management or quality improvement solutions that are effective and affordable, get in touch with Click, specialists in further education.
0121 643 8988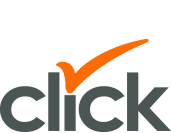 We have been working with Click for over 5 years now and have always secured a highly responsive and fast paced turnaround with high quality interims well suited to our culture and business requirements. Click definitely go the extra mile in understanding our role descriptions, delivering a bespoke solution and are diligent and conscientious in monitoring the performance of interims. I would highly recommend their services.
Group Principal & CEO
London and South East Education Group (LSEC)
Mel S


The support from the Click team prior to and during my assignment in the Middle East was fantastic. Working with the team gave me a seamless move from supporting a college in the UK, to going out to the Kingdom of Saudi Arabia. Whilst away, contact with the team was regular and extremely supportive, not just about the role but about living and working in the Middle East. This support makes any assignment with Click a great one and a pleasure to work as an associate.