Click to view "Sector Updates" newsletters
For interim management or quality improvement solutions that are effective and affordable, get in touch with Click, specialists in further education.
0121 643 8988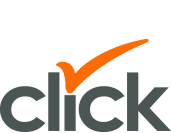 Click provides an excellent service tailored to the needs of the organisation. I have been really impressed by the quality of consultants provided by Click to provide targeted support. They have been very knowledgeable, adaptable and flexible around the needs of our organisation. They are able to engage staff and teams in a non-threatening manner to drive improvements. I would therefore unreservedly recommend Click to any other college seeking similar support and services.
VP Teaching
Learning & Success, Havering College
Jo C


I have found Click to be the best agency to do business with. You can enter a placement knowing you are in good hands and that your needs will be considered alongside those of the organisation. All the staff working for Click are extremely supportive and their loyalty to you and their business is evident in the communication and contact. I am sure that their contribution to the FE sector is recognised as one of the most valuable and significant.