Support for all aspects of HR
Recruiting, managing and providing direction for staff, shaping the culture of the organisation, the human resource team has a vital role to play. When HR needs extra resource and specialist expertise, you can rely on Click.
With their in-depth knowledge and experience of all aspects of human resource management, Click's approved associates are ready to hit the ground running, either on a short-term HR consultancy project or a longer-term interim management basis.
Providing flexible, cost-effective support, our service gives you that extra HR capacity you need for all aspects of human resource management – at strategic, tactical, training or operational levels.
Click's HR quality improvement support services cover the complete spectrum of HR activities including:
Interim HR management, at middle and senior level
Strategic HR projects: policy development, mergers, TUPE and re-organisations
Disciplinary cases: independent investigations, advising disciplinary panels
Staff grievances, performance issues, employee relations
Equality and diversity training, impact assessment
Mediation, resolution of disputes among staff or student groups
Staff cost reduction strategies
Pay and reward systems
Advice and training on changes in employment law
Employment claims and tribunals
For effective and affordable college HR support services, get in touch with Click.
0121 643 8988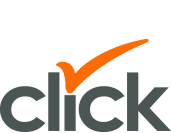 The team at Click are always very responsive and keen to determine your exact requirements so that they can quickly start to identify the most appropriate person for your role. It helps immensely that the Click team are all highly experienced FE professionals in their own right, so they really understand what you are trying to achieve. The interims that I have worked with have all been very experienced, very professional and able to hit the ground running – exactly what you need from an interim manager. Once the interim is in post, Click stay in touch to make sure that you are achieving the outcomes intended from the appointment. Crucially, the majority of the Click interims are not looking to work in a temporary role until they find a permanent post; they make their living from interim work. This means that they can very quickly adapt to new projects, and understand the subtle differences between being an interim manager and working in a permanent position. Click interims really do add value to your organisation.
Assistant Principal
Abingdon & Witney College
Mel S


The support from the Click team prior to and during my assignment in the Middle East was fantastic. Working with the team gave me a seamless move from supporting a college in the UK, to going out to the Kingdom of Saudi Arabia. Whilst away, contact with the team was regular and extremely supportive, not just about the role but about living and working in the Middle East. This support makes any assignment with Click a great one and a pleasure to work as an associate.