The interim management, quality improvement and leadership recruitment agency dedicated to further education
Click is an interim management, quality improvement and leadership recruitment agency working in partnership with all kinds of UK colleges, independent learning providers and education authorities. We provide that extra management, consultancy and recruitment resource at the time it's needed most.
With more than 40 years hands-on experience of the country's further education and skills sector, Click's agency team makes sure you get the interim manager, quality improvement consultant or leadership team recruit with the right blend of experience and expertise.
Someone that really understands the particular challenges you face and knows how to resolve them fast. One that fits your management ethos, brings the objectivity you need and is ready to hit the ground running.
Click's interim managers and consultants – our 'Click Associates' – are personally vetted by the agency, very thoroughly. We know them all, and they all know us. We have interviewed them face-to-face, in-depth, got their references, checked their CVs, qualifications and DBS.
Rest assured that a Click Associate will bring you the middle and senior management experience and consultative expertise you have been looking for to solve your temporary management shortfall, boost college growth or help improve your quality.
Just like you, we want the very best for your students and we will help you provide it.
For an effective and affordable interim management, quality improvement or leadership recruitment solution, get in touch with Click. Call us or email us now:
0121 643 8988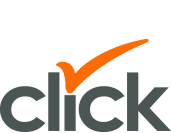 The team at Click are always very responsive and keen to determine your exact requirements so that they can quickly start to identify the most appropriate person for your role. It helps immensely that the Click team are all highly experienced FE professionals in their own right, so they really understand what you are trying to achieve. The interims that I have worked with have all been very experienced, very professional and able to hit the ground running – exactly what you need from an interim manager. Once the interim is in post, Click stay in touch to make sure that you are achieving the outcomes intended from the appointment. Crucially, the majority of the Click interims are not looking to work in a temporary role until they find a permanent post; they make their living from interim work. This means that they can very quickly adapt to new projects, and understand the subtle differences between being an interim manager and working in a permanent position. Click interims really do add value to your organisation.
Assistant Principal
Abingdon & Witney College
M


I wanted to thank you for your brilliant support with everything and your always helpful advice and guidance over the last few years, it's been a real pleasure working as an associate for Click. And it goes without saying I'll be coming straight to you when I need anyone for interim work!
Jo C


I have found Click to be the best agency to do business with. You can enter a placement knowing you are in good hands and that your needs will be considered alongside those of the organisation. All the staff working for Click are extremely supportive and their loyalty to you and their business is evident in the communication and contact. I am sure that their contribution to the FE sector is recognised as one of the most valuable and significant.
Keith B


Your passion for the FE sector is clear and that is what drives the work of all those associated with Click, which is without a shadow of doubt the most efficient and supportive organisation I have ever worked with. Long may it continue to be so successful.
Ian G


I was recommended to work for Click by some of my peers. They said they were the best managing agency to work for. They were correct in their assertion. From the moment I was interviewed I realised this was a company that not only had a drive and passion for further education but also a professional attitude towards their consultants. Over the last few years I've had a number of interesting and challenging opportunities which I have in enjoyed. I feel valued and appreciated and I hope to work for Click for many years to come.
Mel S


The support from the Click team prior to and during my assignment in the Middle East was fantastic. Working with the team gave me a seamless move from supporting a college in the UK, to going out to the Kingdom of Saudi Arabia. Whilst away, contact with the team was regular and extremely supportive, not just about the role but about living and working in the Middle East. This support makes any assignment with Click a great one and a pleasure to work as an associate.
Fara B


It has been a pleasure working with Click as an Associate over the last six years. Click is a company that brings professionalism, enthusiasm and energy to each and every challenge that comes its way. The team provide steadfast direction in a collaborative way always keeping the end goal in sight.  Unsurprisingly, they have become one of the best leaders in the field due to their years of experience and their proven track record supporting colleges in an ever changing climate. I look forward to working with them for many years to come.
From my very first experiences with Click, I felt like part of a very close family.  Always offered relevant assignments to my skill set, always supported throughout my assignment with visits and phone calls and very much appreciated and valued. Professional to the end and maintaining the highest of standards, working on behalf of Click for my first step into the world of FE consultancy/interim management, certainly prepared me well for a successful career in this field. I also found Click to be the most appreciative and generous employer of all the agencies I worked for.