Principals and senior staff for the further education sector
Recruiting the right principals and senior staff for further education colleges and independent learning providers is vital. You depend on them for delivering vision and strategic direction, you need to make the right choice. Click's permanent recruitment service will help find the leaders you need.
With Click's in-depth expertise in executive search and selection for the UK further education sector we offer a professional, cost-effective leadership recruitment service that ensures the best possible fit between the demands of the position and the experience, skillset and motivation of candidates.
Our dedicated FE leadership recruitment service is tailored to suit your own college's specific needs, its mission and cultural values. Whether your vacancy is for a principal, vice principal, chief executive or senior team manager, our aim is to exceed your expectations - always.
Whatever the post, we take the time to fully understand a job's context, its requirements and priorities. Our candidate search and research process is thorough. We vet, we test, we check, we bring you the candidates that we know are capable of hitting the ground running.
And of course with our sector-wide further education contact base and Click's own network of more than 400 Associates, we're also quicker than most at identifying and presenting a ready pool of talented candidates.
Our permanent recruitment service is led by Simon Graham, a HR professional with more than 25 years experience of UK further education resourcing. Having worked with colleges as both Human Resources Director and Consultant, he is a trusted provider of strategic advice and guidance in the appointment of Principals and senior post holders within the sector.
Working as your college's trusted representative, Click's leadership recruitment service includes:
College briefing visit. Meeting selection panel and relevant stakeholder groups
Development of job description and person specification
Creation of candidate information pack and microsite
Advert creation and targeting, social media promotion
Management and administration of all candidate engagement
Candidate report, short list review with selection panel
Assessment processes, including psychometric testing
Obtaining and checking of candidate references
Attendance and management of final assessment stage
Management of job offer and contract negotiations if required
For an effective and affordable leadership recruitment solution, get in touch with Click. Call us on 0121 643 8988 or email us by clicking on: info@click-cms.co.uk We'll find you the principals and senior staff you need.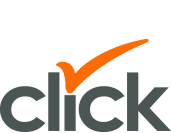 The College used Click last year for interim staff to cover our Management Information Services Manager post at very short notice and during the start of term, our busiest time of year. This also happened also to coincide with an external audit. We found Click very responsive, putting forward a number of impressive CVs which covered a range of specialisms and software. Telephone interviews enabled rapid shortlisting and appointment allowing us to overcome the immediate demands and ensuring we had capacity until such time we could appoint externally. The College rarely uses interim staff but this time was essential. Click not only appreciated our situation but responded accordingly with timely efficiency and professionalism and would be our first port of call under similar circumstances.
Principal
Truro & Penwith College
M


I wanted to thank you for your brilliant support with everything and your always helpful advice and guidance over the last few years, it's been a real pleasure working as an associate for Click. And it goes without saying I'll be coming straight to you when I need anyone for interim work!