The interim management, quality improvement and leadership recruitment team you can trust
As a further education professional you want to be certain you're talking to a resourcing team that really understands your interim management needs, quality improvement goals and leadership recruitment requirements. With Click, you have all the certainty you'll ever need.
The Click Team has first-hand knowledge and experience of working in UK further education and skills provision, for a wide range of organisations and in a variety of different roles.  We ourselves have been senior college managers, interim managers, consultants and lecturers – we know the sector.
So you can be confident that we know what it takes to drive quality standards up, to achieve successful inspections and manage the finances of a busy college.  We understand the critical relationship between college curriculum, information systems and finance.  We know how to build on strengths and capitalise on opportunities.
With more than 40 years hands-on experience of the FE sector, the Click team provides you with the interim manager or consultant that we really know will get the job done for you – meeting the objectives by your deadline and within your budget.
Meet the Click Team
For an effective and affordable interim management or quality improvement solution, get in touch with Click. We'll provide the support you need.
0121 643 8988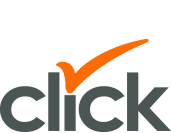 The College used Click last year for interim staff to cover our Management Information Services Manager post at very short notice and during the start of term, our busiest time of year. This also happened also to coincide with an external audit. We found Click very responsive, putting forward a number of impressive CVs which covered a range of specialisms and software. Telephone interviews enabled rapid shortlisting and appointment allowing us to overcome the immediate demands and ensuring we had capacity until such time we could appoint externally. The College rarely uses interim staff but this time was essential. Click not only appreciated our situation but responded accordingly with timely efficiency and professionalism and would be our first port of call under similar circumstances.
Principal
Truro & Penwith College
Annette is lovely and the upmost professional I know in Education with extensive experience. There are many agencies out there, but Click really look after their associates.
Keith B


Your passion for the FE sector is clear and that is what drives the work of all those associated with Click, which is without a shadow of doubt the most efficient and supportive organisation I have ever worked with. Long may it continue to be so successful.
Mel S


The support from the Click team prior to and during my assignment in the Middle East was fantastic. Working with the team gave me a seamless move from supporting a college in the UK, to going out to the Kingdom of Saudi Arabia. Whilst away, contact with the team was regular and extremely supportive, not just about the role but about living and working in the Middle East. This support makes any assignment with Click a great one and a pleasure to work as an associate.
Fara B


It has been a pleasure working with Click as an Associate over the last six years. Click is a company that brings professionalism, enthusiasm and energy to each and every challenge that comes its way. The team provide steadfast direction in a collaborative way always keeping the end goal in sight.  Unsurprisingly, they have become one of the best leaders in the field due to their years of experience and their proven track record supporting colleges in an ever changing climate. I look forward to working with them for many years to come.
Jo C


I have found Click to be the best agency to do business with. You can enter a placement knowing you are in good hands and that your needs will be considered alongside those of the organisation. All the staff working for Click are extremely supportive and their loyalty to you and their business is evident in the communication and contact. I am sure that their contribution to the FE sector is recognised as one of the most valuable and significant.
Ian G


I was recommended to work for Click by some of my peers. They said they were the best managing agency to work for. They were correct in their assertion. From the moment I was interviewed I realised this was a company that not only had a drive and passion for further education but also a professional attitude towards their consultants. Over the last few years I've had a number of interesting and challenging opportunities which I have in enjoyed. I feel valued and appreciated and I hope to work for Click for many years to come.
M


I wanted to thank you for your brilliant support with everything and your always helpful advice and guidance over the last few years, it's been a real pleasure working as an associate for Click. And it goes without saying I'll be coming straight to you when I need anyone for interim work!