Consultants in further education quality improvement
Driving up quality in specific areas often demands an objective, external perspective. What's needed is an education consultant with the expertise to quickly analyse a situation and propose an effective strategy delivering sustainable quality improvements.
As one of the UK's most experienced, hands-on experts in sourcing consultants for the UK's further education and skills sector, the Click team is here to help you.
Our quality improvement consultancy services cover the complete spectrum of operations, from leadership support and financial management to teaching assessment and quality reviews.
We will provide you with a further education consultant with the skill set and experience to match the particular needs of your project. Our feedback reports will pinpoint the key areas for improvement, providing practical and useful advice.
All our consultants are carefully selected from our extensive network of approved Click Associates, successful managers and practising inspectors with in-depth knowledge and experience of improving quality in further education.
Find out more about the quality improvement consulting services that Click provides:
Our quality improvement consultancy services
For an effective and affordable quality improvement solution, get in touch with Click. We'll provide the education consultant you need.
0121 643 8988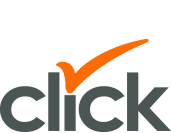 The team at Click are always very responsive and keen to determine your exact requirements so that they can quickly start to identify the most appropriate person for your role. It helps immensely that the Click team are all highly experienced FE professionals in their own right, so they really understand what you are trying to achieve. The interims that I have worked with have all been very experienced, very professional and able to hit the ground running – exactly what you need from an interim manager. Once the interim is in post, Click stay in touch to make sure that you are achieving the outcomes intended from the appointment. Crucially, the majority of the Click interims are not looking to work in a temporary role until they find a permanent post; they make their living from interim work. This means that they can very quickly adapt to new projects, and understand the subtle differences between being an interim manager and working in a permanent position. Click interims really do add value to your organisation.
Assistant Principal
Abingdon & Witney College
M


I wanted to thank you for your brilliant support with everything and your always helpful advice and guidance over the last few years, it's been a real pleasure working as an associate for Click. And it goes without saying I'll be coming straight to you when I need anyone for interim work!