Equipping learners with work & life skills
The requirement for all 16-19 year olds without the necessary GCSE grade in English and maths to continue to study the subjects places a major responsibility on further education.  Embedding English and maths learning throughout teaching is a challenge Click can support you with.
With the help of an experienced Click consultant or interim manager specialised in all aspects of English and maths learning - including GCSE, foundation and functional skills in both classroom or work-based settings - you can rest assured that your English and maths provision will be improved and in-line with the inspection criteria.
From a detailed review of your current provision, comprising observation, learning walks and assessments of learner work, tutor practices and feedback, we'll provide you with a comprehensive report and quality improvement action plan.
It will tell you exactly how you're doing – the strengths and the weaknesses - and provide you with all the practical advice you need to improve the quality of English and maths delivery and remain compliant.
And when your college tutors need extra training in embedding English and maths into their teaching we can provide that too.  For groups of up to 30, a Click consultant will introduce practical strategies and lots of ideas to make embedding the subjects both realistic and relevant.
For expert support with embedding English and maths, get in touch with Click.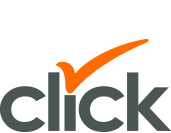 "The College used Click last year for interim staff to cover our Management Information Services Manager post at very short notice and during the start of term, our busiest time of year. This also happened also to coincide with an external audit. We found Click very responsive, putting forward a number of impressive CVs which covered a range of specialisms and software. Telephone interviews enabled rapid shortlisting and appointment allowing us to overcome the immediate demands and ensuring we had capacity until such time we could appoint externally. The College rarely uses interim staff but this time was essential. Click not only appreciated our situation but responded accordingly with timely efficiency and professionalism and would be our first port of call under similar circumstances."
Principal, Truro & Penwith college
"The team at Click are always very responsive and keen to determine your exact requirements so that they can quickly start to identify the most appropriate person for your role. It helps immensely that the Click team are all highly experienced FE professionals in their own right, so they really understand what you are trying to achieve. The interims that I have worked with have all been very experienced, very professional and able to hit the ground running – exactly what you need from an interim manager. Once the interim is in post, Click stay in touch to make sure that you are achieving the outcomes intended from the appointment. Crucially, the majority of the Click interims are not looking to work in a temporary role until they find a permanent post; they make their living from interim work. This means that they can very quickly adapt to new projects, and understand the subtle differences between being an interim manager and working in a permanent position. Click interims really do add value to your organisation."
Assistant Principal, Abingdon & Witney College
"Click provides an excellent service tailored to the needs of the organisation. I have been really impressed by the quality of consultants provided by Click to provide targeted support. They have been very knowledgeable, adaptable and flexible around the needs of our organisation. They are able to engage staff and teams in a non-threatening manner to drive improvements. I would therefore unreservedly recommend Click to any other college seeking similar support and services."
VP Teaching, Learning & Success, Havering College
"Click have provided the college with two well experienced and highly competent interim managers to assist with our medium term capacity issues. We found the service to be of the utmost quality, dependable, consistent and very good value for money. We were especially impressed with the unfailing support given throughout the duration of the posts with Kate's visits to both the interims and college staff ensuring a smooth and effective service on all sides. We would certainly recommend the services of Click."
Chief Executive, Burton & South Derbyshire College
"Oxford and Cherwell Valley College has used Click for a range of interim management posts and other support services. The service Click provided was highly professional, efficient and flexible. In a very short period of time they provided us with outstanding members of staff who fitted into the culture and values of our the organisation immediately. They worked tirelessly to ensure services to our students were outstanding. I cannot recommend them highly enough."
Principal and Chief Executive, Activate Learning